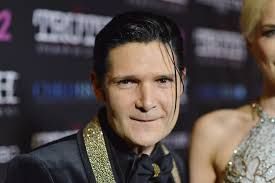 By Jessa J.L. Jansen  
Staff Writer - The Boom Bap Hour Uncut
With the long-awaited revelation of those Corey Feldman has labeled as being part of a Hollywood pedophile ring, came the premiere of his new documentary: (My) Truth: The Rape of 2 Coreys (2). The night of Feldman's premiere took place at the Directors Guild of America building. It included known celebrities like Rosanna Arquette, Patricia Richardson, Jaime Kennedy, and musician Dave Navarro, but delays posed threats against both screenings (1).  
Self-financed and also promoted to fans as a one-time viewable live stream, the documentary was overcome with technical issues, which ultimately led to the live stream version being canceled (3). With the technical issues blamed by Feldman as a "hacking" and then ultimately blamed as a hoax by many others, both have now proven to be false and that it was the showing during the premier that had the issue (2). 
In his ambiguous way, Corey Feldman had for years called out the names of well known Hollywood figures, which he claimed both sexually abused him and his close friend Corey Haim when they were both youths (1). It's been ten years since the unfortunate death of Corey Haim, who had starred with Corey Feldman in 12 movies. According to NBC, Fieldman posed that "the documentary would ultimately reveal six names, including one he said, was "the most dangerous, and the one I'm most scared about" (3). 
Corey Feldman is known to have a controversial reputation amongst his Hollywood peers and the general public alike, with many believing his stories to be fictionalized (2). With claims, there have been attempts made on his life because of what he has sought to expose allegations made against those mentioned in his documentary, both Feldman and the film's director Brian Herzlinger reveal scandalous details about their fellow peers (2). 
Kaufman, A. "Inside Corey Feldman's Wild Screening of His Sexual Abuse Film as It Went off the Rails." Los Angeles Times, Los Angeles Times, 10 Mar. 2020, www.latimes.com/entertainment-arts/story/2020-03-10/corey-feldman-documentary-sexual-abuse. 
Orange, B. Alan. "Corey Feldman's '(My) Truth' Documentary Review: Is It Worth the Price of a Ticket?" Movieweb, Movieweb, 15 Mar. 2020, movieweb.com/my-truth-the-rape-of-2-coreys-review/. 
Spencer, Samuel. "How to Watch the Corey Feldman Documentary Online." Newsweek, Newsweek, 10 Mar. 2020, www.newsweek.com/corey-feldman-documentary-streaming-watch-my-truth-rape-2-coreys-online-1491391.